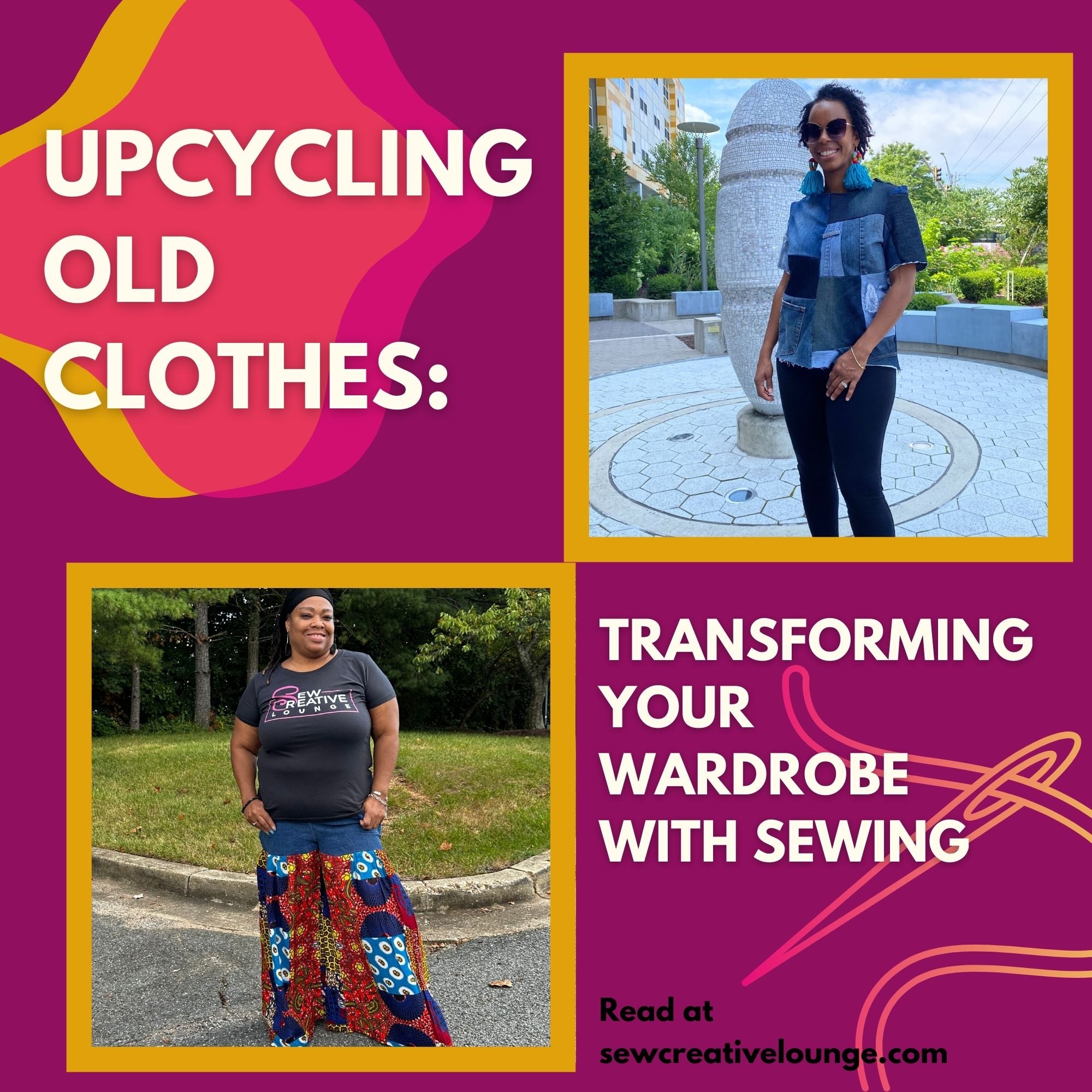 Upcycling Old Clothes: Transforming Your Wardrobe with Sewing
In a world that constantly churns out new fashion trends, it's easy to feel overwhelmed by the urge to update your wardrobe. However, the fashion industry's rapid pace comes at a significant cost to the environment. According to the Environmental Protection Agency (EPA), textiles account for nearly 8% of all landfill waste in the United States. The good news is that you can make a positive impact by upcycling old clothes through sewing. In this blog post, we'll explore the art of upcycling and how you can breathe new life into your wardrobe with some creativity, a sewing machine, and a dash of inspiration.

What is Upcycling?

Upcycling is the process of repurposing or transforming old or discarded items into something new and useful. In the context of clothing, it means taking garments you no longer wear or love and giving them a fresh lease on life. Rather than discarding these pieces, upcycling allows you to reduce waste and create unique, personalized clothing.

Getting Started

Before you embark on your upcycling journey, gather the following essentials:

1. Old Clothes: Start by raiding your closet for items you no longer wear or those with minor damages like stains or small holes. Old jeans, t-shirts, and dresses are excellent starting points.

2. Basic Sewing Supplies: Invest in a good sewing machine if you don't already have one. You'll also need needles, thread, scissors, pins, and measuring tape.

3. Inspiration: Browse through fashion magazines, social media, and upcycling blogs to get ideas. You can even create a Pinterest board for inspiration.

4. Skills: If you're new to sewing, consider taking a basic sewing class or watching online tutorials to learn the basics.

Upcycling Ideas

Now that you have your tools ready, let's explore some exciting upcycling ideas:

1. Patchwork Denim: Turn old jeans into trendy patchwork denim. Cut out patches from different fabrics, such as old flannel shirts or colorful scraps, and sew them onto the jeans. You can create a unique pattern and breathe new life into your denim collection.

2. T-shirt Transformation: Transform oversized or plain t-shirts into crop tops, off-the-shoulder styles, or muscle tees with trendy cutouts. Add fabric paint or embroidery for extra flair.

3. Mending and Embellishing: Don't discard clothes with minor tears or stains. Instead, learn basic mending techniques to repair them. You can also embellish plain garments with sequins, beads, or embroidery to give them a fresh look.

4. Upcycled Accessories: Old scarves, belts, and even buttons can be repurposed into stylish accessories. Turn a scarf into a headband or create a statement necklace from old buttons and beads.

5. Dress Refashion: If you have a dress that's seen better days, consider shortening it to make a cute summer dress or turning it into a skirt. The possibilities are endless.

Benefits of Upcycling

1. Sustainability: Upcycling reduces the demand for new clothing production and helps reduce textile waste in landfills.

2. Creativity: Upcycling allows you to express your unique style and creativity by creating one-of-a-kind pieces.

3. Savings: Rather than buying new clothes, upcycling is often more budget-friendly.

4. Skill Development: Learning to sew and upcycle old clothes is a valuable skill that can save you money in the long run.


Upcycling old clothes through sewing is a fantastic way to refresh your wardrobe while reducing your environmental footprint. With a little creativity and some sewing skills, you can turn forgotten garments into stylish, personalized fashion statements. So, instead of tossing those old clothes, give them a second chance at life and enjoy the satisfaction of creating something new and sustainable. Happy upcycling!