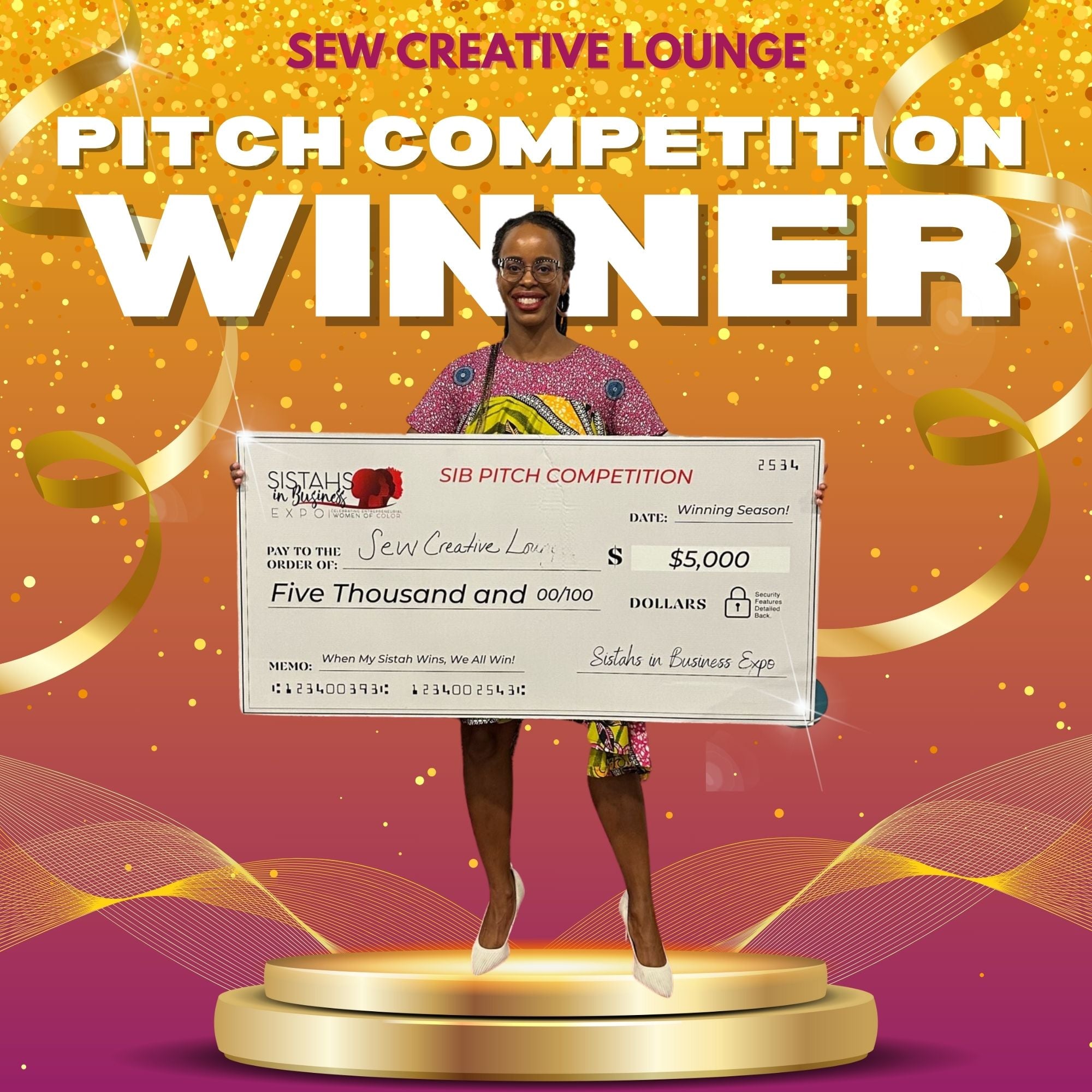 Cecily Habimana Wins $5,000 at the SIB Pitch Competition: A Victory for Sew Creative Lounge
The illustrious Sistahs in Business Expo (SIB Expo) has always been a beacon of hope and inspiration for entrepreneurial women of color. With its grand expos, top-tier partnerships, and empowering initiatives, the SIB brand has taken the entrepreneurial world by storm, offering valuable platforms, resources, and opportunities.
One of the standout moments at this year's expo was the thrilling pitch competition, an initiative of the Sistahs in Business Foundation. The limelight was undoubtedly on Cecily Habimana, the co-owner of Sew Creative Lounge, who emerged victorious, securing the $5,000 prize.
Starting her pitch with relatable questions that resonated with many, Cecily poignantly highlighted a gap in the sewing industry. "Anybody learned how to sew in home economics? Does your mother or grandmother know how to sew but you didn't learn?" she asked, emphasizing the frequent tales of generational sewing knowledge getting lost in the passage of time.
But for Cecily and Sew Creative Lounge, the mission is clear: to be the culture keepers of sewing and quilting. Located in Maryland, Sew Creative Lounge is more than just a fabric store or a sewing school. It's a community-driven institution dedicated to "teaching the world to sew one stitch at a time."
The numbers alone attest to Sew Creative Lounge's triumphant growth. From opening the studio in 2017 with her partner, Tisha Thorne to now a team of five employees and eight instructors, their journey has been nothing short of phenomenal. Their virtual conference, "Sew Much Soul", not only captured the essence of their brand but also garnered the attention of thousands, with a recent session featuring the legendary Phylicia Rashad.
However, the heart of Sew Creative Lounge is its community. Cecily painted a vivid picture of their impact, from providing solace during the turbulent times of COVID-19 and personal health challenges to being a beacon of confidence, culture, and creativity. Their typical customer's commitment is a testament to the profound influence Sew Creative Lounge has on its community.
With the prize money from the SIB pitch competition, Cecily envisions hosting their first in-person conference — an exciting blend of sewing and quilting classes, vendors, and a fashion show. A one-of-a-kind event, it promises to further Sew Creative Lounge's mission, bringing together sewing enthusiasts from all over.
The victory at the SIB Expo is not just a win for Cecily and Sew Creative Lounge but a celebration of every entrepreneurial woman of color, embodying the SIB Expo's motto: "When my Sistah wins, we all win." Congratulations, Cecily! The world eagerly awaits your next stitch.