My First Sewing Classes by Makdes Hailu
I was never one for sewing. To me, it was a daunting task that seemed impossible to tackle.I had always loved fashion, but for some reason, it never even occurred to me that I could make my own clothes.
When I started to work at Sew Creative Lounge, my co-workers suggested I take a beginner sewing class to get more acclimated with the world of sewing, so I decided to give it a try. Little did I know how much joy and satisfaction it would bring me! Learning to sew has been an empowering and exciting experience for me. Here's what happened during my first sewing class.
One thing I noticed right away when I walked into the classroom was that most of the other students were women like myself—other black women who wanted to learn something new and challenging. Even though we all had different experiences and stories, we were united by our desire to learn more about this skill and create something beautiful out of fabric and thread. It was really inspiring to see so many strong women in the same room striving towards the same goal!
Once everyone had arrived, our instructor went over all of the materials we would be using throughout the course. We discussed different types of fabric, needles, pins, scissors, thread, and even machines—all of which can be used for different purposes in different kinds of projects. Our instructor was very patient as she explained each item and its use so that we could become familiar with them before moving on to actual projects.
Once everyone felt comfortable with the materials and tools available, our instructor gave us our first project: making a simple pillowcase out of half yard pieces she had given us earlier. We learned how to measure fabric properly, cut it accurately without wasting any material, sew straight lines along seams without gaps or overlapping stitches, and more! The entire process took about two hours from start to finish, but by the end of it everyone had created their own pillow case that they could take home and proudly show off! 
Sewing can seem intimidating at first, but with enough practice, anyone can become an expert seamstress or tailor! Taking my first sewing class was a great experience—not only did it teach me valuable skills that will be useful for years to come, but it also showed me just how powerful  black women can be when they work together towards a common goal. Sew Creative Lounge is a space where I can be a part of a greater sewing community, even as a beginner, and I'm forever grateful for it. 
Whether you're looking for a new hobby or an exciting career path, learning how to sew is definitely worth exploring!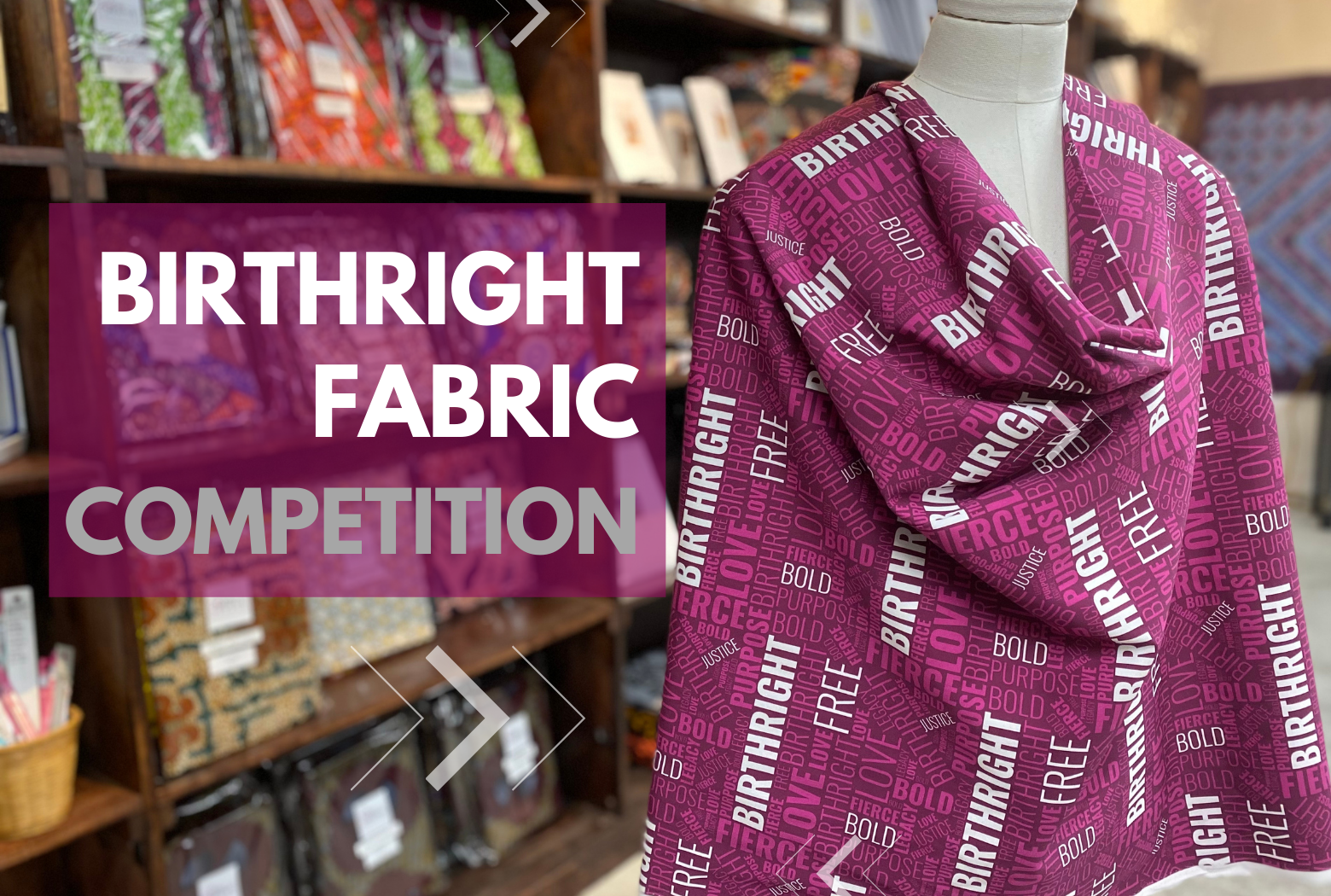 We are launching a sewing competition during the anniversary month of her recitation. It's quite simple! Make something using the Birthright fabric for your chance to win a $100 gift card and bundl...
Read more