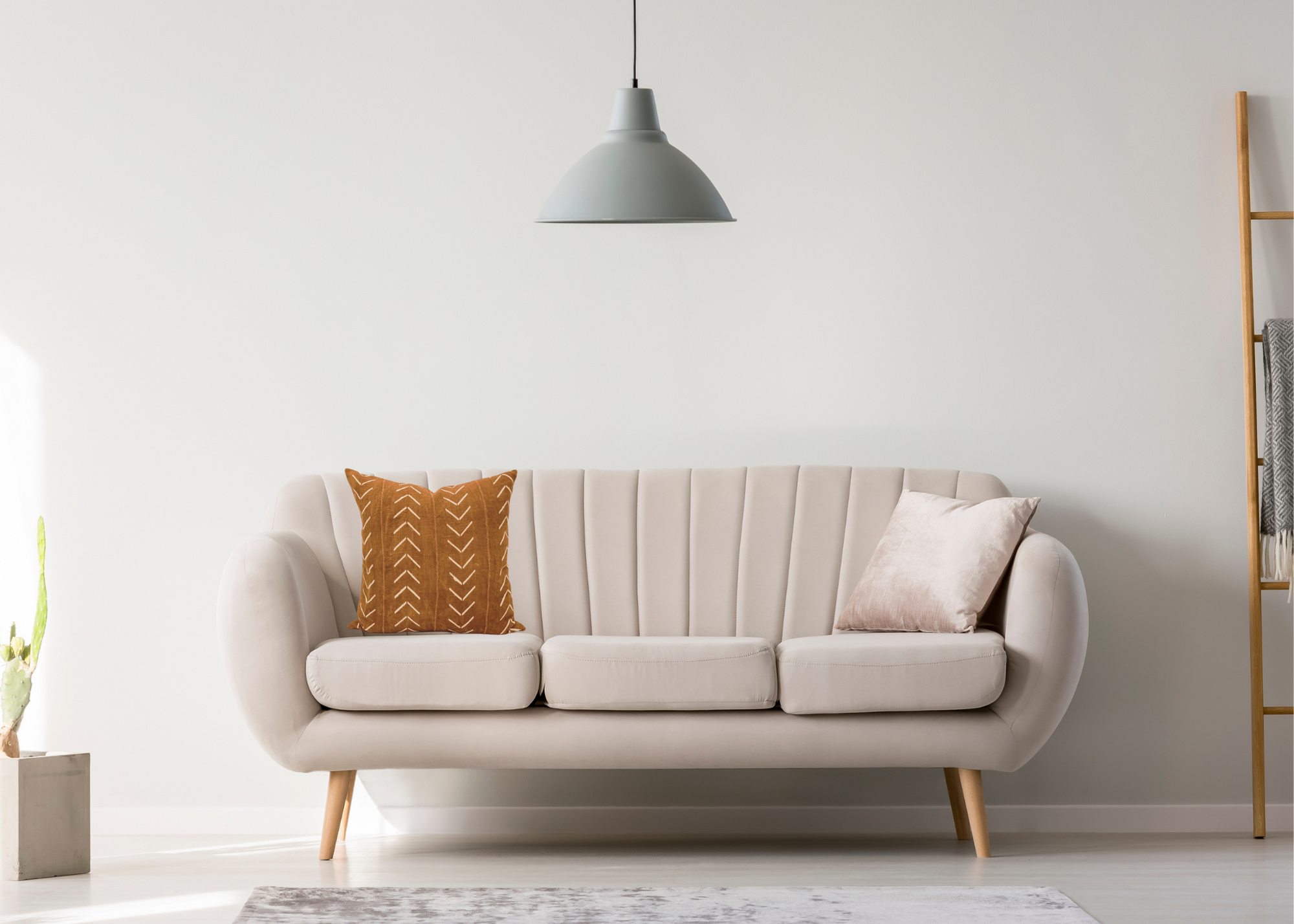 Spice up your home decor with Mudcloth
So what exactly is mudcloth?
Mudcloth - also called 'bogolan' - is handmade in Mali, West Africa. Cotton from the region is handwoven into strips then sewn together. Artisans begin by soaking cotton cloth in a bath of dye made from tree leaves. The cloth is then sun-dried and painted with fermented mud, which chemically reacts with the tree leaves.  Next, the mud is washed off and reveals a rich brown color. Unpainted parts of the mudcloth are washed or bleached to reveal beautiful, intricate designs. This ornately patterned fabric can take four days to as long as a week to make, depending on weather conditions. 
Because mudcloth is handmade, each piece is a one of a kind item. Imperfections in handmade textiles are to be expected, including raw edges, intertwined plant matter, stitching imperfections, over dye, paint blots/smears, and/or stains. Pieces generally range in size from 36-42 inches wide to 48 to 52 inches long. 


How can we use it in our home decor projects?
At Sew Creative Lounge, we love making pillows, wall hangings and table runners with mudcloth.  It's definitely a great way to add texture and patterns to add some flare to a room. 
Mudcloth Throws
Mudcloth Throw Pillow
 Not sure how to make a throw pillow?  Check out our easy pillow-making kit here.  
Mudcloth Wall-hanging 
Table Runner
We hope that these pictures provide you with a little inspiration on how to add mudcloth to your home decor.  Click here to shop our collection of mudcloth.  
bernette
5 Best Serger Machines of 2021
These are some of the best serger machines for the year. Through every product in this list is a great option, but the clear winner for us is the Juki MO644D Portable Serger. With the speed and dur...
Read more