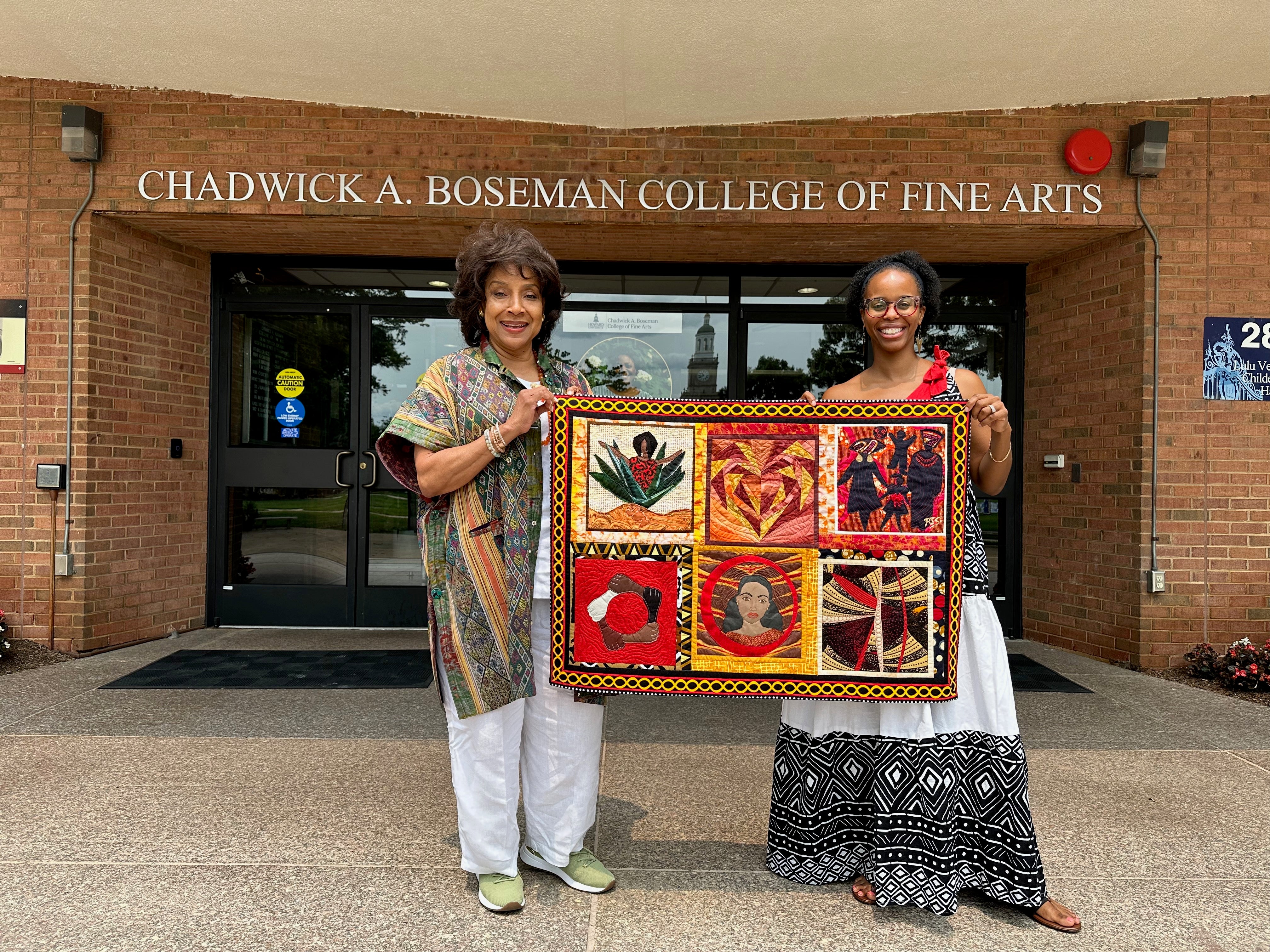 A Fireside Chat with the Iconic Phylicia Rashad at Sew Much Soul
The importance of telling our stories has never been more profound. These stories create a bridge between the past, present, and future. They're woven into the fabric of our lives, much like a well-loved quilt. I recently had the once-in-a-lifetime chance to connect with a figure who epitomizes storytelling in every sense - the illustrious Phylicia Rashad.
But first, let me introduce myself. My name is Cecily Habimana, the proud co-owner of Sew Creative Lounge in Mount Rainier, Maryland. My journey with sewing began as a young girl, watching my mother gracefully sew clothes for our family. Today, my passion has evolved into a haven for fellow sewing and quilting enthusiasts at the Sew Creative Lounge, where my partner, Tisha Thorne, and I offer a unique blend of classes and a nation-wide membership program.
So, why Ms. Rashad, you might wonder?
Our video proposal to Phylicia captures the essence of our invitation. As shared in the video, "At Sew Creative Lounge, we created this space as a way to celebrate and preserve our culture through sewing and quilting." We emphasized how quilting is a silent, yet profound storyteller - speaking when words cannot. Each quilt block in the proposal told its tale, from a representation of non-verbal communication to the legacy of family sewers. Each artist, including my mother, Patricia Stewart as well as Janet Green, Carrie Augustin, Rose Swain, Carole Gary Staples and Carol Copper, infused their stories and perspectives into their blocks, sharing why telling our stories is essential.
I fondly recall one segment where we delved into how Ms. Rashad's storytelling, particularly through "The Cosby Show", gave voice and image to our culture. How she paved the way for audacious and bold pursuits. To us, she is a "culture keeper," and inviting her for a fireside chat was an honor and a wish.
So, it is with immense excitement that I announce our upcoming fireside chat with Ms. Phylicia Rashad at our virtual Sew Much Soul conference on September 10th. I am humbled to be the host, and we're going to explore the depths of our narratives, our histories, and the beautiful fabric of our lives.
As an alumna of Howard University, I've realized that every story, every stitch, is a testament to our journey, our resilience, and our shared heritage.  It's feels like this moment is bringing my life full circle: I was good friends with the late Chadwick Boseman, who also graduated from Howard. The College of Fine Arts is now named after him and Phylicia Rashad serves as the dean of the college. How amazing is that!
Join us as we bring together two worlds - the arts and the crafts. We look forward to weaving this beautiful tapestry with you.  For more information about the Sew Much Soul Virtual conference on September 8-10, 2023 , visit
www.sewmuchsoulconference.com
.